Universal Pictures and DreamWorks Animation have collaborated with Variety – the Children's Charity to create limited-edition gold heart pins featuring characters from DreamWorks Animation's highly anticipated new film, Trolls World Tour, which arrives in theaters April 17, 2020.
Proceeds from the pins will benefit Variety programs that provide life-changing equipment, services, and experiences to children who have special needs or who are disadvantaged.
The collector's item pin, which features the beloved Trolls characters Poppy (voiced by Anna Kendrick in the film) and Branch (voiced by Justin Timberlake), will be available for a minimum donation of $3.00 in movie theatres nationwide from November 2019 to May 2020.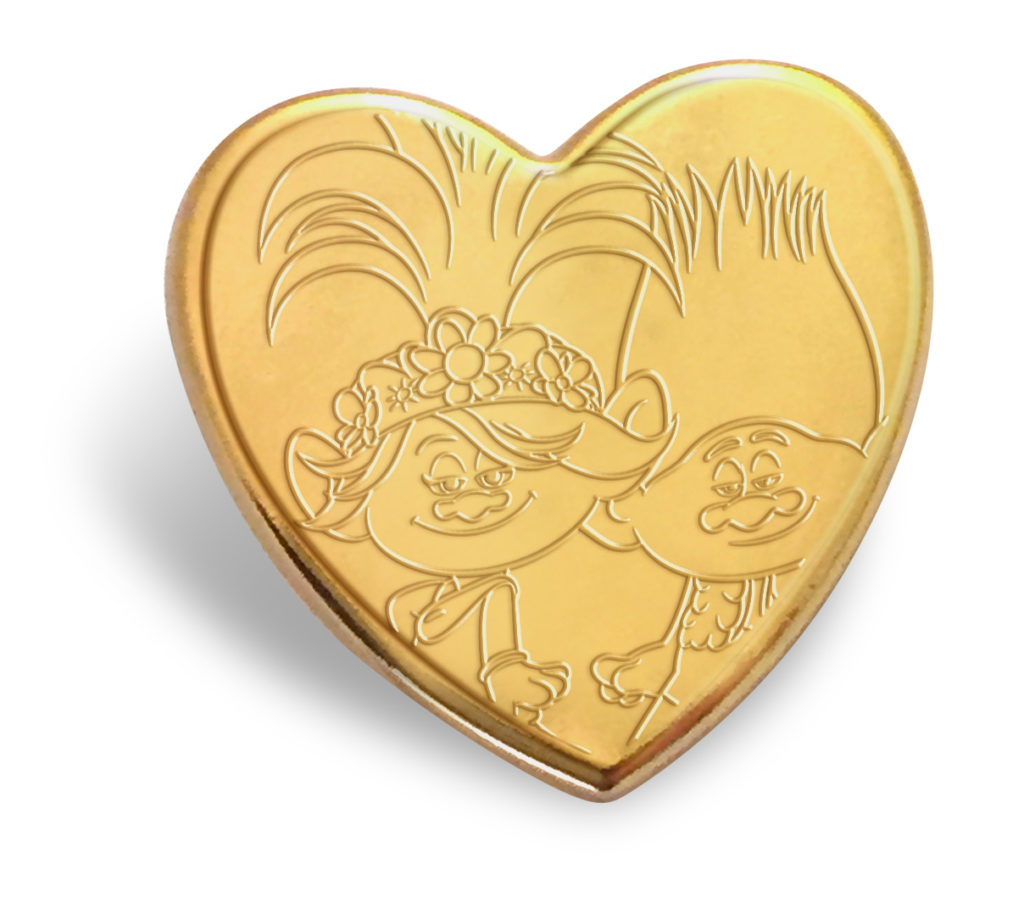 A full list of participating locations can be found on www.usvariety.org.
"To raise a child with a serious illness or disability costs a family four to five times more than it does to raise a child not living with one or more of these conditions," said Erica Lopez, executive director of Variety – the Children's Charity of the United States. "Each person who supports Variety can forever change the life of a child and her or his family by helping to lessen the family's financial burden and provide every child with equality and a limitless future."
For Universal Pictures and DreamWorks Animation, the collaboration is an ideal opportunity to help those families and the children they love. "The Trolls films celebrate friendship, love, joy, family, and the beauty and value of every person," said John C. Hall, executive vice president of distribution and marketing for Universal Pictures. "Universal Pictures and DreamWorks Animation are proud to partner with Variety – the Children's Charity in its vital, ongoing mission to make the lives of children with special needs, and their families, a little easier and a lot brighter."